Alexander Zverev is the first German in 15 years to reach the semi-finals at the season-ending ATP Finals. (Source: Reuters)
Shortly after German wunderkind Alexander Zverev trudged off court having lost to Chung Hyeon at this year's Australian Open he was treated to a few kind words from Roger Federer.
Whatever the Swiss great said apparently had some effect because scroll forward to the end of the year and the 21-year-old tops the Tour match wins chart with 56.
He has three titles to his name this season, including winning a third Masters 1000 in Madrid, and on Saturday he will become the first German for 15 years to contest a semi-final match at the season-ending ATP Finals.
The man he will face is none other than 20-times Grand Slam champion Federer who is chasing a seventh ATP Finals crown.
World number five Zverev, now under the watchful eye of eight-times Grand Slam champion, and former coach to Andy Murray, Ivan Lendl, does not attribute his great season to Federer's words of wisdom. But they certainly did no harm.
ALSO READ | Alexander Zverev sets up ATP Finals semi-finals against Roger Federer
"That chat was more for then in that time. I was very upset about my third-round loss," Zverev told reporters after his 7-6(5) 6-3 win over John Isner to seal a last-four spot.
Advertisement
"I had a tough match, another tough loss at a Grand Slam. He was more talking about that, that I shouldn't get too upset. He made his first quarter-final much later in his career, as well."
Zverev, tipped to lead tennis forward in the post Federer, Novak Djokovic, Rafael Nadal and Murray era, finally reached a Grand Slam quarter-final at this year's French Open — at the 15th time of asking. Federer did it in his eighth.
There are signs, though, that Zverev is beginning to harness his natural power and foot speed into a complete package. Beating Federer on Saturday at the 02, one of the world's biggest tennis stages, would send out a statement.
Advertisement
"It's going to be a very difficult match," Hamburg native Zverev, already beaten this week in group play by world number one Novak Djokovic, said.
"I mean, him on this surface, indoor court, he's an unbelievable player."
Former world number one Mats Wilander believes the appointment of Lendl could be a key decision for Zverev.
"He is going in the right direction," the Swede told Reuters. "He's made big steps in his ranking which is good and small steps in terms of his game. He is not panicking any more.
"There is still room for improvement. It won't be overnight but it's going to help him tremendously to have someone like Ivan with his experience. Lendl made just small changes with Murray and he ended up winning a bunch of majors."
Zverev acknowledged there are areas to work on.
Advertisement
"All of you guys keep thinking that my forehand is absolute crap, to be honest," he told reporters. "I don't know why.
Also Read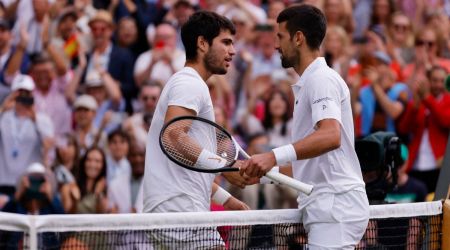 Novak Djokovic and Carlos Alcaraz set to meet again in group stage of Dav...
Watch: Jannik Sinner wins a 46-shot rally against Tommy Paul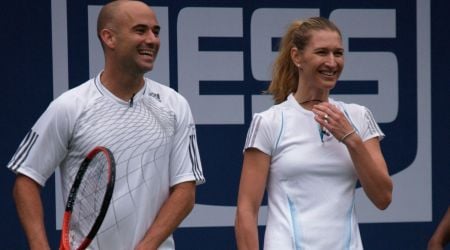 Does Steffi Graf ever age? Husband Andre Agassi has the perfect reply
'Never been friends, never been close to Roger Federer': Novak Djokovic s...
"Of course, it needs improvement. But every other shot in the book kind of needs improvement."